I bought so many peaches. I'm talking 50 lbs of peaches. I've spent a lot of time in my kitchen with peaches. Cause, you know, I guess I need another project because a job that keeps me busy an infant and a teenager just aren't enough of a challenge? I don't regret it though.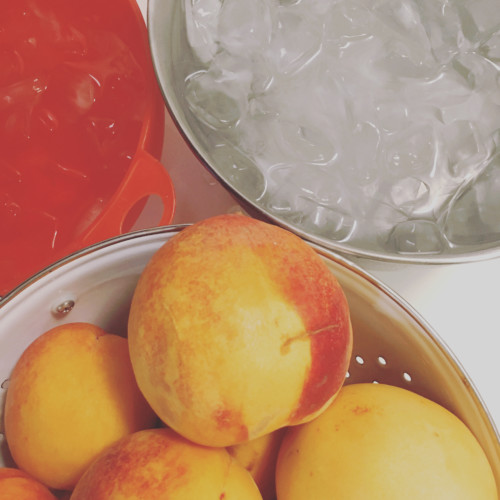 Look at these little shorts. Lincoln has plenty one onesies, but not a lot of shorts. And I'm not wanting to send him to daycare pantsless, so I looked for a sewing pattern. Fabric + pattern – shorts for the baby booty!
I have accumulated so many kitchen tools over the years. I don't know how many times that I have used this dehydrator, but it is not many. I don't even know how long that I've had it, but probably over 10 years at this point. But, alas, it was there for me when I needed it to help with the peaches. The copious amount of peaches.
I like this pin. I really like it. Not saying anything else about that.
This mask lifestyle is becoming so normal that I think that I am team mask forever. I don't think that I'll be in public through flu season without one. I think I'm about that mask life.
Daycare shot. Love his juicy little legs and his fingers working on that flower.